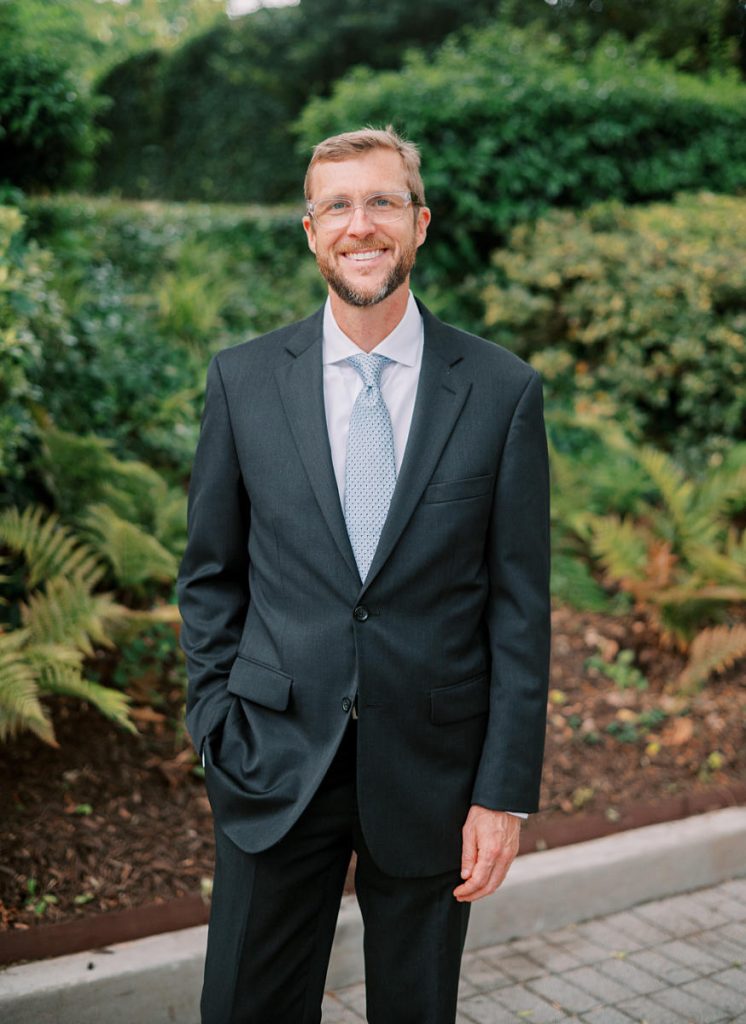 Troy Hendrick
Troy is the founding partner of Hendrick and Henry Law. He is an experienced and creative trial lawyer who has been based in Atlanta, Georgia since 2003. Troy specializes in General Plaintiff's lawsuits (negligent security/shootings, motorcycle collisions, bicycle, e-bike/e-scooter collisions, premises liability/slip-and-fall, motor vehicle collisions, insurance bad faith, and constitutional claims). The firm he founded has continuously operated from the same office in the shadow of the DeKalb County courthouse in Decatur, Georgia since 2005.
Troy has recovered many millions of dollars for his clients, spearheading multi-million-dollar litigations to completion, including negligent security claims, premises liability, and serious motor vehicle collisions. Additionally, in the courtroom, he has beaten everything between unjust murder charges down through standard traffic citations. Troy's zealous, creative, and aggressive advocacy regarding a simple speeding citation eventually led to a lawsuit against the DeKalb County district attorney's office. This incident led to additional lawsuits against DeKalb County, multiple private probation companies, and a Chief Judge. It also resulted in the dismantling of the now-defunct DeKalb Recorder's Court—which at the time was the largest traffic court (by revenue volume) in the nation. It was also a demonstrably unfair court, where underprivileged and underrepresented communities bore the brunt of consequences meted out by a system that existed in derogation of the constitution, specifically in violation of the principle of the separation of powers.
Troy began his career as a State Court prosecutor, where he spearheaded novel gambling prosecutions which netted the largest civil forfeitures in State Court history in Georgia and changed longstanding precedent for the entire state in the process (for more, see Gambling Law in Georgia, Functional Use Test vs. Actual Use Test). As a very young lawyer, these creative prosecutions led to teaching and speaking engagements with law enforcement throughout the state, lecturing with such organizations as the Prosecuting Attorneys' Council, training law enforcement officers in search-and-seizure law. Additionally, he is frequently contacted for expert opinions by local and national news media. The Judicial Council of Georgia has honored Troy at the Georgia Reflections On Access and Fairness In The Courts Summit in 2018. He was awarded the prestigious GACDL President's Commitment to Justice Award for his work exposing the unconstitutional DeKalb Recorder's court system in 2015. He has been named a "SuperLawyer" or "Rising Star" by Thomson Reuters every year since 2018 in the area of Personal Injury and Plaintiff's law and was previously recognized as a "Rising Star" by the same publication every year since 2014. Since 2012, Troy was annually named a member of "Georgia's Legal Elite" by Georgia Trend Magazine as selected by peers in his legal community. He has also been selected as a member of the National Trial Lawyers "Top 100" (www.nationaltriallawyers.org). In addition to his membership in good standing with the Georgia Bar, he also belongs to the Georgia Trial Lawyers Association (gtla.org), the American Association for Justice (www.justice.org) and the Dekalb County Bar Association, and maintains a rating of "Superb" on Avvo.com.
A sense of fairness, faith in law, and just results pervades all of Troy's work. He is a "believer." He creates real relationships and friendships with his clients. Whereas other firms have aimed for volume, Troy has purposefully maintained the status of a "boutique" firm with his Plaintiff's practice so that he can create and maintain personal relationships by working directly with his clients.
Troy has always been connected to the country's roadways in some way. He spent several years before his legal career using his undergraduate journalism degree as a motorcycle travel journalist for the national magazine publication RoadRunner Motorcyle Cruising and Touring. Troy feels strongly that this career contributed to his ability to understand people of all walks in a diverse country. After all—it is people who end up in a jury box. All too often, egotistical lawyers treat jurors like an audience that is there to watch and learn from them. Troy learned that if you don't understand people, if you don't listen to them, if you can't see things the way they do—they'll never trust you. At the end of the day, it's Troy's sincere passion about and understanding of people that makes him a winning trial lawyer.
Troy continues to pay homage to his roots on the roadways in the law firm—his law partners maintain the largest traffic defense practice in the State of Georgia. The experience of this division of the office Troy created in 2005 is unsurpassed in traffic defense. This division of Hendrick and Henry has been around longer than others in the same field have been practicing law.
Although Troy has called the Atlanta area his professional home since 2003, he is originally from North Carolina. He grew up the son of an attorney—his father founded a prestigious law firm in Winston-Salem, NC, and is known for one of the largest inverse condemnation litigations in the United States. Troy graduated from UNC-Chapel Hill (Go Heels!), and from law school at Wake Forest University (Go Deacs!). His wife Theodora "Theo" Beck is also recognized by Thomson Reuters as a "SuperLawyer" and maintains a busy practice fighting insurance companies on behalf of injured workers. Troy and Theo love adventure sports such as mountain biking and mountaineering. They have two children, and the family spends its free time planning—and sometimes actually executing—adventures on mountains all over the world.