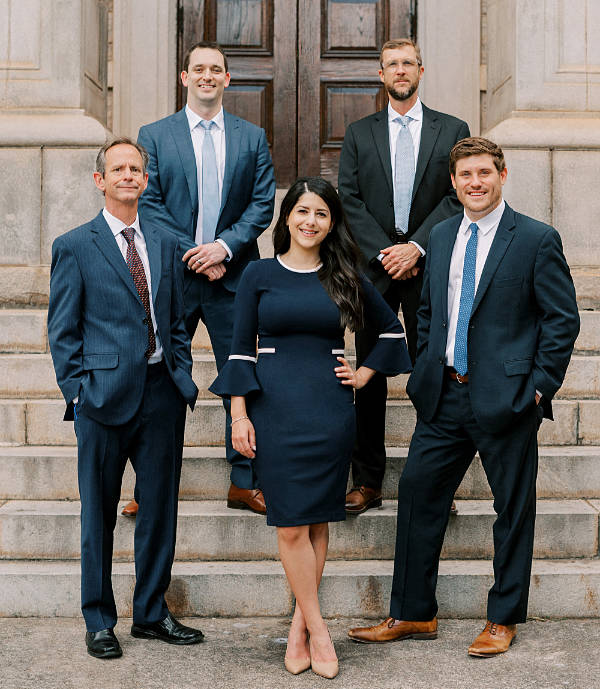 "
We have developed a highly specialized division of our firm dealing only with Georgia traffic and speeding issues. That means that our firms' attorneys are actually practicing in the local Georgia courts where your ticket will be prosecuted — day to day, month to month, and year to year. For over 17 years, the traffic division attorneys at Hendrick & Henry have cultivated these relationships and will put them to work for you. – Ben Mozingo
Don't Pay that Georgia Traffic or Speeding Ticket.
First call 404-310-9795 to discuss your options
Save money on insurance.
No points. No record.
Usually no court appearance
What's the Big Deal?
Why should I pay for an attorney in addition to possibly paying for fines?
Simple:
Because you will save money!!! When you receive a traffic ticket in Georgia, in addition to your fine, your insurance rates will go up between $400 and $1000 per year for the next 3-5 years!
That is between $1200 and $5000 dollars. Many drivers don't realize this "hidden" charge for a traffic citation. Additionally, your life insurance rates may climb. And yes—you will have that dreaded "record."
For more immediate help on your specific traffic ticket please visit our main Georgia traffic ticket website.
You don't need to take our word for these expenses—call your insurance company to ask what will happen to your rates if you get convicted. It's simple math, and if you can keep your record clean, it almost always makes sense to hire an attorney.
It's easy to start the Free Consultation process for your ticket.
We want it to be easy for you to retain the legal experience of Hendrick and Henry.
FREE traffic or
speeding ticket case review
Fighting for the people!
Years ago, Mr. Hendrick sued the District Attorney's Office in DeKalb County, and single-handedly spearheaded the dismantling of DeKalb County Recorders Court. This action served as Troy's transition into civil law, and his tenacity resulted in the end of a tyrannical and unfair court system designed to process tens of millions of traffic ticket fines while withholding justice in the process.
For years, this court had taken advantage of the public by handing down severe and illegal sentences to people just like you! This case, which ultimately toppled the largest traffic court in the State and one of the largest in the country, was over a speeding ticket.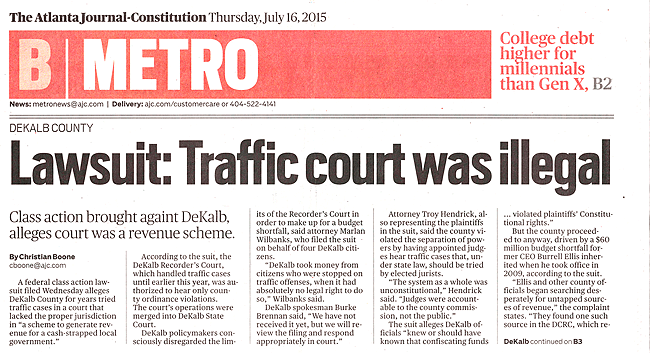 We are ready to help you!
Please follow the link below and the Legal Team at Hendrick & Henry will respond ASAP